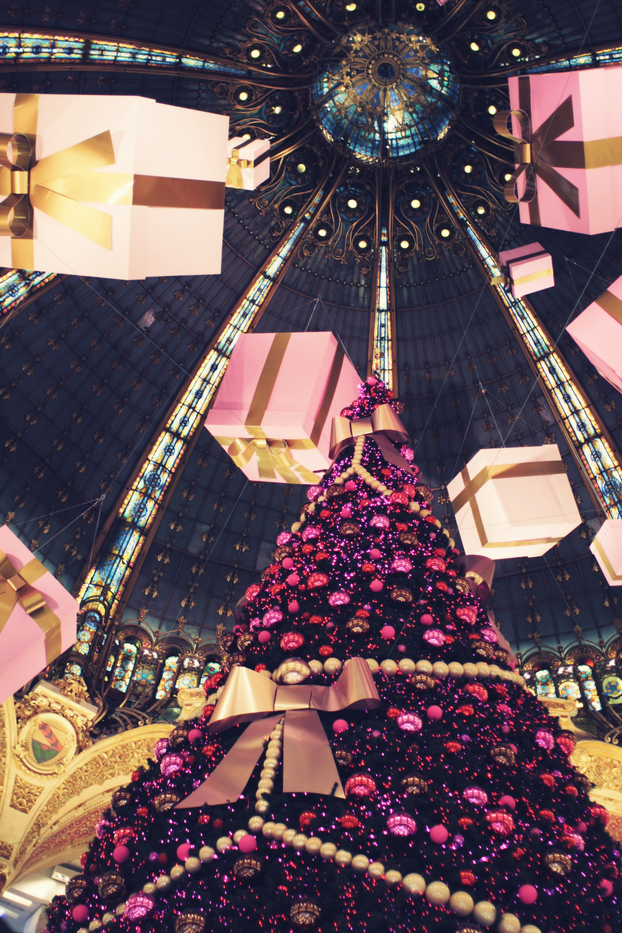 Here's my kind of Christmas tree decorations: pink and red and lots of sparkle!
I have two days to spend at home.  My car is doing an odd thing where I'll be driving along and suddenly I'll hear the locks click and then I know I've lost power in my car...the motor quits (but the radio, fan, lights, etc. still work).  I'm able to drift to the side of the road, put my flashers on, and then wait a minute before starting my car.   I continue on my way but drive with the knowledge that it'll stall.. again.  It's baffling the mechanics who can't get the car to stall.  I have to give them my Christmas money that's been given to me - to diagnose the problem, so I hope they find the cause!  I love my little Sophie (my blue Honda sedan, age 11), but it may be time for a new-to-me car.
Meanwhile, I was given rides by friends to and from church today and now am settled in at home with no commitments and no car to get anywhere, and since I'm out in the country - cannot get to anything by walking.  Soooo I have many possibilities facing me:  closets to tidy, piles of items for the thrift shop to create, pictures to hang on the wall to personalize my cozy space even more, baking to do, episodes of Criminal Minds to watch (my latest guilty pleasure), plus a stack of library books to peruse.  And yes, my "treasure" of a stack of Domino magazines found last week in a used bookstore.  I have those to finish getting inspiration from.
Hope your weekend is well.  Are you shopping? or cozying up at home?
~ s.